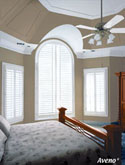 From beautiful and sophisticated to technologically functional, Over The Mountain Blinds and Shutters provides our customers with premium quality window coverings. Over The Mountain Blinds and Shutters can provide window coverings for any taste and any window.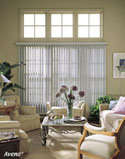 Our shade collection includes: Tropical Wovens™, woven wood shades, panel tracks, pleated shades, sheer Solaret® horizontal shadings, Everest™ cellular shades, and roller shades. The variety of styles, textures, and colors add a special touch to any room. Our shades are versatile and beautiful.

Our horizontal blinds collection includes: wood blind selections, wood alternative faux blinds, and aluminum mini, and macro blinds. Our gorgeous selection of wood blinds will dazzle any house guest. The variety of wood types and stains offer variance in style. We also offer PVC, faux wood, and fabric blinds. Over The Mountain Blinds and Shutters only offers the best in quality and craftsmanship.l


Shutters are one of the most popular window coverings on the market today! We offer shutters with both wood and PVC options. The idea of traditional shutters adds elegance and sophistication to any home. Keeping the 'old feel' of a colonial home is important. We offer these timeless window coverings with a few more options while keeping up with the standards of classic wooden shutters.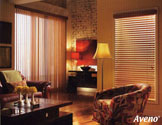 From traditional to sensual, we offer vertical window covering solutions in a wide variety of unique styles and materials. Vertical collections include: Madeira™ woven woods, Vertilusion™ sheer vertical shadings and PVC vertical blinds. Especially for larger windows and sliding glass doors, vertical blinds offer variance from typical window coverings. Our variety of unique styles and materials ensures our customer's satisfaction in our quality standards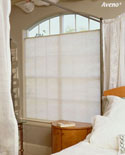 We offer free estimates and free installation on all of our styles. Our ability to custom fit window coverings for archways or odd-shaped windows ensures unity in our customer's designs and satisfaction in their minds. Our specialty designs, shapes, and fabrics offer a unique assortment of possibilities. Please contact us for information regarding cut length services and associates surcharges.

Over The Mountain Blinds and Shutters is dedicated to providing our customers the satisfaction they deserve when choosing their window coverings. Our offer of free estimates and free installations, along with our wide variety of styles, shapes, and colors makes Over The Mountain Blinds and Shutters the place to shop for all of your window covering needs.